Bushfire Management Projects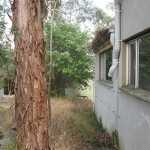 Due Diligence Bushfire and Ecological Advice for private property in Warrandyte, Victoria: 2014

CFA commissioned Practical Ecology to provide independent bushfire and ecological advice for a parcel of land in Warrandyte. Practical Ecology provided advice to inform decision making regarding land-use and development options into the future.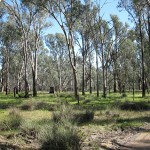 Bushfire Management Statement for re-zoning and subdivision in Greater Shepparton, Victoria: 2014

This is one of many projects were Practical Ecology provided a bushfire assessment, design advice and a Bushfire Management Statement to support re-zoning and subdivision of land. We incorporated the existing ecological knowledge of the site and bushfire risk considerations to help develop a suitable development outcome that best retains ecological values and appropriately addresses the bushfire risk.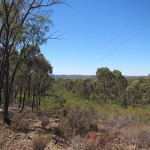 Bushfire Risk Assessment and Management Statement for Re-zoning in Mount Alexander, Victoria: 2013

This project involved a bushfire risk assessment for the proponent of a residential development of 200 dwellings. It also involved working with Mount Alexander Shire Council to consider implementation of their Structure Plan and considering a strategic assessment of bushfire risk assessment of potential development opportunities for greater Castlemaine. Subsequent presentation of the work undertaken was presented as expert evidence to a planning panel.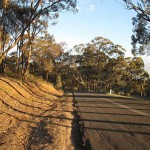 Strategic Bushfire Assessment of Ten Potential Growth Areas in the City of Greater Bendigo, Victoria: 2013
This project involved the assessment of ten growth areas identified in the COGB Issues and Options Paper associated with the Residential Development Strategy Review. This assessment was undertaken to provide a comparative assessment of these sites with a proposed development in Maiden Gully. Subsequent presentation of the work undertaken was presented as expert evidence to a planning panel.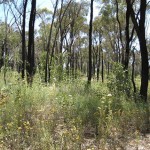 Bushfire Risk Assessment and Management Statement for Amendment C190 Greater Bendigo Planning Scheme, Victoria: 2012-13

A bushfire risk assessment was completed for a proposed residential development of 1300 -1400 dwellings and a community hub, approximately 50 ha of the site is proposed for incorporation into council managed bushland reserves. Subsequent presentation of the work undertaken was presented as expert evidence to a planning panel.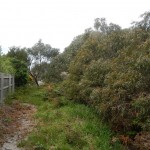 Lexton Reserve Management Plan, Victoria: 2013

Undertaken for the City of Frankston, this project involved initial flora and fauna assessment and follow-up targeted fauna assessment for threatened species. Consequently a comprehensive Management Plan was developed including management of assets and threats, include prescriptions for the vegetation management to manage bushfire risk.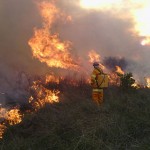 Prescribed Grassland Burn at Williams Landing, Victoria: 2014

Practical Ecology conducted prescribed burns at Williams Landing in May 2014. These burns were undertaken in two of the three large, established grassland reserves, with Reserve B being 5.9 ha in size and Reserve C at 8 ha. Weather conditions on the day were ideal at 20°C with a light north-easterly wind. The day started with a pre-burn briefing, detailing the objectives; with the main aim being to burn 60-90% of the above-ground grassy biomass.
To safely burn the two grassland reserves, the Practical Ecology burn teams were strategically positioned to actively monitor and patrol the burn unit boundaries. This was achieved by having 'Mobile Teams' using vehicles with mounted fire-fighting units, patrolling the outer fence line of the reserve, in conjunction with 'Ground Teams', who used both rake hoes and suppression knapsacks on the internal control lines – where vehicle access was restricted – to patrol a slashed control line.
Lighting of the grassland was achieved by igniting the grassy biomass with a drip torch, using a variety of spot and strip lighting patterns. All effort was made to manage and minimise the amount of smoke generated given the close proximity to built up and busy urban areas.
The prescribed burn took the full duration of available daylight hours day, and was completed by 6pm. The last hour of the burn allowed for some great photos as the sun set and the landscape glowed as the fire moved through the grassland. There was also exciting observation of several 'firehawks', as Black Kites Milvus migrans are sometime called, attracted from afar, by smoke columns. Black Kites are well renowned for their association with fires – as they search for reptiles, small mammals and even large insects fleeing from the fire-front (http://www.birdsinbackyards.net/species/Milvus-migrans).
The following day, the successful outcome of the Practical Ecology Burn Team's efforts in achieving the objective to reduce the built-up thatch and grassy biomass was revealed. The burn has opened up inter-tussock spacing in the grassland, in which a flush of new plants are able to germinate. This will assist Practical Ecology's contracting staff to continue to manage and aid in the restoration of the grassland.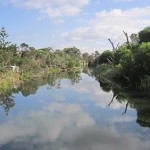 Fire Management Plans for City of Frankston, Victoria: 2014-15

Council has developed a Bushfire Management Strategy (BMS) for 52 reserves within the municipality to strategically address the bushfire risk generated from these reserves. Reserves have been assessed and assigned management zones to mitigate potential impacts from bushfire emanating from within the reserves. Practical Ecology were commissioned by Council to review and audit the implementation of the strategy across a number of reserves; including review of the associated management zones and management regimes for the reserves.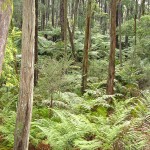 Fire Management Plans for Shire of Yarra Ranges, Victoria: 2013-14

This project provided Fire Management Plans for four Yarra Ranges Council bushland reserves. It also involved the creation of a template for application to other bushland reserves within the Shire.The process involved an assessment of values and assets (built, social, ecological, etc.) in the context of the potential bushfire conditions at the site. A detailed assessment of the fire ecology of the site including flora surveys, identification and consideration of flora and fauna Key Fire Response Species, life stage and EVC growth stage assessments was undertaken. These and other relevant considerations were used to inform a detailed options analysis and provide a sustainable solution for effective treatment and management of bushfire risk.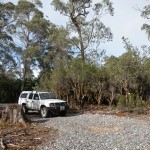 Bushfire Hazard Management Assessment for site in Cradle Mountain, Tasmania: 2012

Practical Ecology was commissioned by Parks and Wildlife Services (PWS) Tasmania to conduct a Bushfire Hazard Management Assessment and Plan in relation to two proposed staff dwellings located in Cradle Mountain. The dwellings were located within 100m of vegetation greater than 1 ha, and the locality was therefore regarded by the Tasmanian Fire Service (TFS) and the Kentish Council, as a Bushfire Prone Area.
PWS were required to satisfy a set of Performance Solution criteria requested by the TFS to minimise losses of life and property and increase the resistance of the buildings in the potential event of a bushfire attack. The project included:
a desktop analysis to outline the existing and proposed uses of the site

an on-site assessment to ground-truth desktop information, photograph the vegetation and record the slope under vegetation (potential fire hazard)

a report containing a brief locality and site description and a BHMP providing clear and concise responses as to how the proposal met TFS requirements and consideration of the appropriate development response to existing site conditions.
.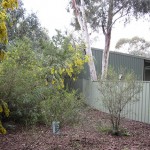 Bushfire Management Plans for La Trobe University campuses across Victoria, 2011

This project involved a bushfire risk assessment of five campuses across Victoria and consequent management recommendations for vegetation management across the campuses, with focus on management of bushland reserves.